XT2000 Fabric Shrink Inspection Machine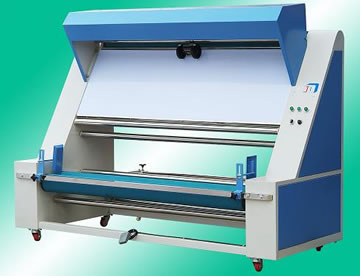 XT2000 Fabric Shrink Inspection Machine
Product Information
Brand: inteke
Brand: INTEKE

An indispensable equipment applicable to detect needle and other iron remains for cottons, wools, linens, velvets, fibers and fabrics. It adopts electromagnetic speed regulating motor. Stepless speed regulation can be achieved by reversed running of the motor. The length of meter can indicated on digital display. Cloth margin can be matched automatically. Automatic cloth rolling up and folding can be achieved.

Features:
This machine has two functions, one is shrinking machine function, and the other is cloth inspection function. It operates simple, shrinking function and inspection function can work at the same time.
Machinery imports DC converter, it makes cloth without tension. Then, inspecting and shrinking cloth.
Technical Data:
Voltage: 3P/200V~380V
Air Pressure: 0.4~0.6Mpa
Steam Consumption: 40~60Kg/hr
Processing Speed: 0~8m/min
Usage Size: 2000mm
Dimensions (L*W*H): 2300*1200*1600mm
Power: 2KW
Related Products