ZS-380C/B Footwear Special Needle Detection Machine / Metal Detector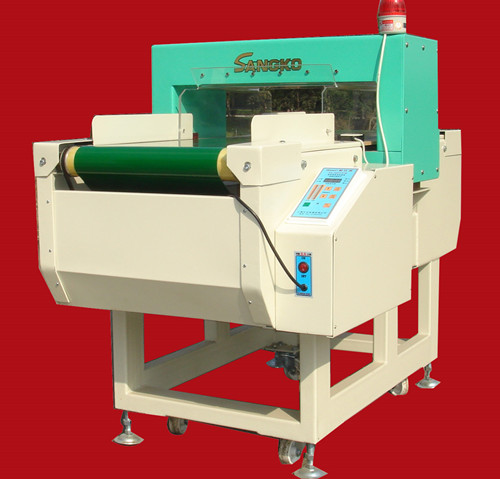 ZS-380C/B Footwear Special Needle Detection Machine / Metal Detector
Product Information
Brand: SANGKO
ZS-380C/B Metal Detector / Needle Detector, Adidas Nike desktop Needle Detection machine
Product Name: Footwear Special Inspection Machine / Metal Detector
Product brand: SANGKO
Model number: ZS-380C/B
Description:
- High delicacy and reliable performance.
- A wide range of applications.
- High anti-jamming ability.
- Best quality assurance with best customer service.
Uses:
ZS-380C/B new check needle machine used in the detection of footwear production line left on the broken needle in the shoes or accessories, shoe nail,wire, staples and other metals. In footwear production line, the machines are used for testing the finished shoes, sole, shoes and other accessories, to ensure that the finished goods shoe without any problems
.

Technical parameters
Test method: magnetic induction type
Detection sensitivity: ball Fe Phi 0.6mm ~ 1.2mm
Sensitivity adjustment: stepless
Alarm mode: sound, light alarm
Conveyor belt speed: about 26 M / min
Power source: AC220V50Hz
Motor power: 220V60W
Dimension: (W) 400mm x (H) 90mm ~ 140mm
Weight: about 185kg
Belt speed: about 33M/Min
This Needle Detector machine according to the requirements of heavy machine ZS-650C/B standard, the stability and sensitivity is very ideal.
Through the market test, this ZS-380C/B Footwear Special Needle Detection Machine / Metal Detector is selected as the international brand footwear enterprises like "Nike", "Alidasi" 's special needle detector
Related Products