Pantone FORMULA GUIDE Solid Coated & Solid Uncoated GP1601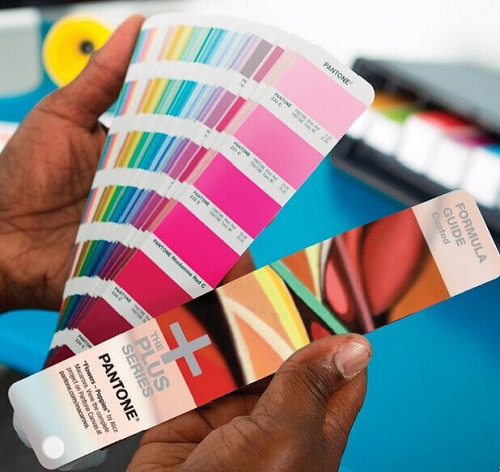 Pantone FORMULA GUIDE Solid Coated & Solid Uncoated GP1601
Product Information
Brand: PANTONE
The PANTONE FORMULA GUIDE Solid Coated & Uncoated set – the must-have guides for designers, printers and color decision makers!
This set features a total of 1,755 PANTONE Solid Color choices on both coated and uncoated papers to inspire creativity and specify with confidence. Ink formulations are provided to aid printers in mixing colors.
Features:
Total of 1,755 PANTONE MATCHING SYSTEM Colors
Portable fan guide format
Text-weight paper
Ink mixing formulas in parts

Specifications:
Two-guide set: Solid Coated and Solid Uncoated
1,755 solid colors and ink formulations, each on coated and uncoated paper
Material: Ink on text-weight paper
Individual guides size: 1 5/8" x 9 1/4"
Related Products