Pantone CAPSURE™ RM200-PT01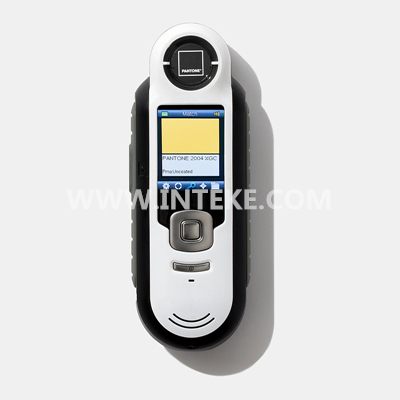 Pantone CAPSURE™ RM200-PT01
Product Information
Brand: PANTONE
Use CAPSURE anywhere to quickly and accurately match color from any surface, material, or fabric back to a Pantone Color. This complete color-matching solution for fashion, interiors, graphics, and product designers lets you translate on-the-go inspiration into the closest color match from the Pantone Color System of your choice.
Accurate even on small, patterned, or multi-colored textures and textiles

Comes pre-loaded with over 10,000 Pantone Colors

Stores up to 100 inspiration captures with audio notes, plus date and time stamp

CAPSURE Sync updates libraries with the latest Pantone Colors automatically
Portable, palm-sized device

Comes with protective case

USB rechargeable
Instant color matching in the palm of your hand

Toggles easily across multiple Pantone Color Systems

Can be set to match to:
Munsell Book of Color Glossy (CF206-160) [v1.00]
Munsell Book of Color Matte (CF206-159) [v1.00]
Pantone Polyester (CF206-477-01) [v1.00]
Pantone CMYK C (CF206-122) [v1.03]
Pantone CMYK U (CF206-136) [v1.01]
Pantone EXT. GAMUT (CF206-415-01) [v1.02]
Pantone FHI cotton (CF206-111) [v1.31]
Pantone FHI Metallic (CF206-1055) [v1.02]
Pantone FHI Paper (CF206-110) [v1.51]
Pantone Plastic Std (CF206-265) [v1.11]
Pantone Solid C (CF206-124) [v1.40]
Pantone Solid U (CF206-123) [v1.41]

Includes sRGB, Adobe RGB, HTML, Lab, and XYZ values for multimedia design

Recommends color schemes and harmonies
Perfect for capturing on-the-go inspiration, or verifying Pantone Colors in prints, paints, or textiles.
Related Products