ZS-620C/B Needle Detector / Metal Detector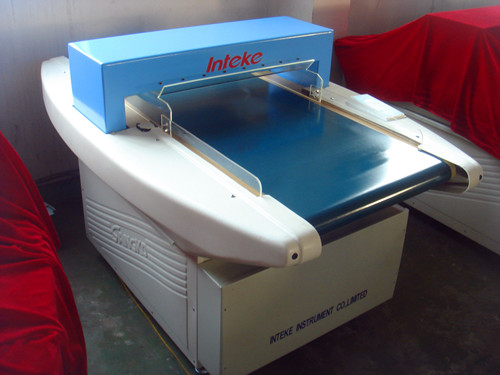 ZS-620C/B Needle Detector / Metal Detector
Product Information
Brand: INTEKE
ZS-620C/B Needle Detector / Metal Detector
ZS series Needle Detector
Model: ZS-620C/B
Description:
- High delicacy and reliable performance.
- A wide range of applications.
- High anti-jamming ability.
- Best quality assurance with best customer service.
Application: Widely used in textiles, costumes, leathers, toys and food industries.


Product info

ZS-620C/B Needle Detector
Features:
- Warning alarm starts up with sound and light when any foreign metal body is detected.
- Probe light indicator tells you the position of the detected foreign metal body.
- Auto counter for detected foreign metal bodies.
- Combines the functions of B-type needle detector and C-type needle detector.
- High delicacy and high anti-jamming ability.

Specifications:
- Power supply: AC220V±10%
- Power: 140W
- Sensitivity: >=0.8~1.2mm, stepless adjustment.
- Available Range: 620mm(W), 100~140mm(H).
- Dimensions: 1750x1050x900mm
- Weight: 200kg.
Related Products