Desktop LED Light 130MM Hose Reading Magnifier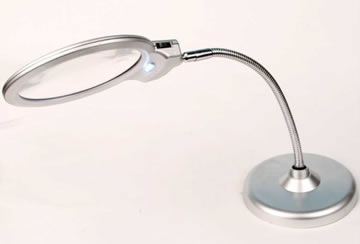 Desktop LED Light 130MM Hose Reading Magnifier
Product Information
Brand: inteke
Product Name: Desktop LED light 130MM hose reading magnifier

Material: ABS plastic the new nickel, stainless steel hose, high wear-resistant resin lens

Mirror Diameter: 130MM (small mirror 22MM)

Magnification:2-5 times magnification

Light: long-life LED lamp, cool light

Lighting Power: electronic battery, it can use for a long time and with high-definition.
Instruction
Reading newspaper, family using, used for the identification of coins, jewelry, jade, porcelain, bronzes, stamps, antiques, etc.. Workmanship, quality assurance, it is a very suitable for family use high-resolution low-power loupe.
USE:
Watch repair, field trips, family use, for the identification of jade, coins, jewelry, jade, porcelain, bronzes, stamps, antiques, etc.. Easy to carry, fine workmanship, feeling comfortable is a high-definition Pocket loupe. Use it to magnification observation of internal features of gem (inclusions) and external characteristics (such as acid textured jade B goods); it is a good helper of the antique pictures. It is diamond grading indispensable tool for the diamond's clarity grade and cut evaluation!
Note: Some people think the magnification higher, the better. But they are wrong, the higher magnification, the thicker lens, the smaller diameter, it seems the more effort.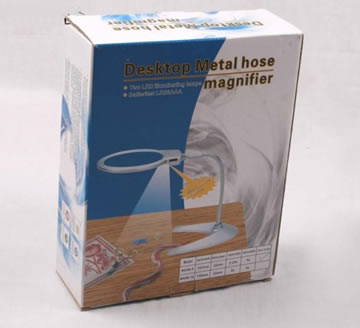 Related Products