Copper Golden Eagle 4X Magnifying Glass,Gift Magnifier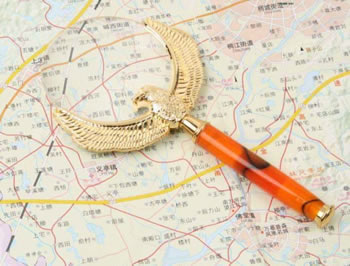 Copper Golden Eagle 4X Magnifying Glass,Gift Magnifier
Product Information
Brand: inteke
Product Name: 60MM Copper Golden Eagle 4X Magnifying Glass, Reading Glasses, Gift Magnifier
Magnification: 4 times
Material: All optical glass lens, clear image quality. Copper Golden Eagle logo, High-grade appearance. Good quality imported ABS handle, feel good, beautiful design, is a gift appliance!
Glass Diameter: 60MM
Product Length: 143MM
Packaging: Gift box packaging
Instruction
Elderly reading needs the magnifying glass round 2 - 6 times. And the most commonly use is 2 times, 4 times, 6 times, and so on. Some people think the magnification higher, the better. But they are wrong, the higher magnification, the thicker lens, the smaller diameter, it seems the more effort. High-power magnifying glass can only see one word or even a word, some only see one word about stroke, and severe deformation of the corner of the word, does not fit reading. A high-powered magnifying glass suits for observation print points, porcelain, crack lines such as jade.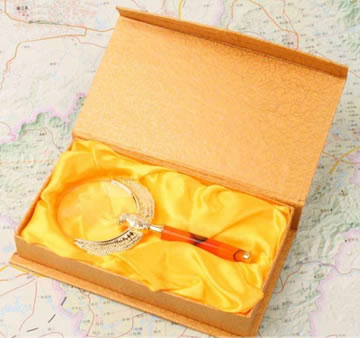 Related Products