Handheld Multi-functional Reading Glass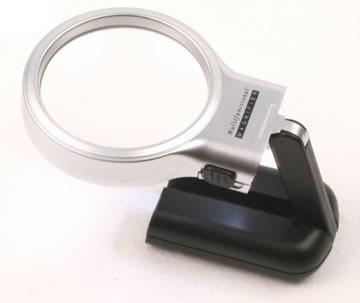 Handheld Multi-functional Reading Glass
Product Information
Brand: inteke
Product Name: 65MM Handheld Multi-functional Reading Glass With LED Light
Magnification: 5 times
Battery Description: 2PCS AA batteries
Material: ABS new material
Use
1, the operation of electronic check processing, installation and repair.
2, the beauty industry facial skin, the pores observed, manicure, ear and other mining.
3, art sculptures and appreciation.
4, cameras, watches and other inspection and repair.
5, usually used for people reading, especially for the elderly and students reading under dim light.
6, dentists, tailoring and embroidery work.
7, finance, taxation, stamp collecting, jewelry, printing, agriculture and other product characteristics.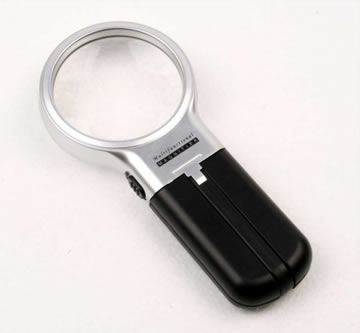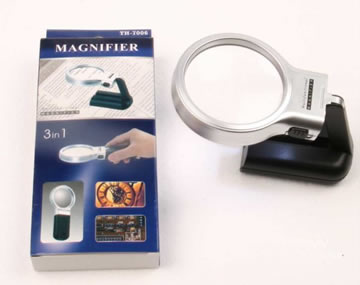 Related Products