James H.Heal Sample Cutters /GSM-100 Cutter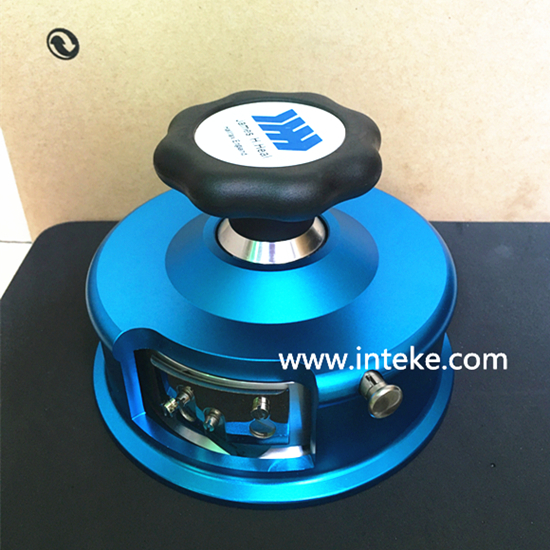 James H.Heal Sample Cutters /GSM-100 Cutter
Product Information
Brand: James-heal
James H.Heal Sample Cutters,Circular Cutter GSM-100
Virtually any type of material can be cut, including woven, nonwoven and
knitted textiles, carpet, film, foam, paper and board.

The cutters can handle material thicknesses up to about 5mm. If you need more, Model 230/100 incorporates heavy duty blades and can cut specimens up to approximately 10mm thick.

If in doubt, send us some material for evaluation.Cut specimens are weighed to determine the weight per unit area of the material or specimens are cut to a particular diameter in preparation for some other form of testing.
Subject to quantity, we can offer any diameter between 38mm and 140mm. Diameters outside this range are not ractical. The standard sizes are shown in the table below.

UKAS-accredited
Certificates of Calibration are available to confirm the cutting accuracy of these instruments.
We supply suitable digital balances for weighing the cut specimens in either g/m2 or oz/yd2.

Model Specimen Area Specimen Diameter
230/100 100cm2 113mm

*Weigh the specimen in ounces and multiply the result by 100 to obtain oz/yd
Related Products