HD021E+ Electronic single yarn strength tester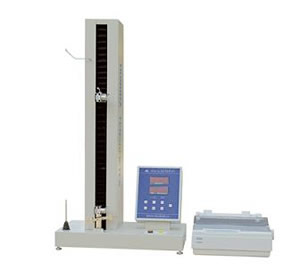 HD021E+ Electronic single yarn strength tester
Product Information
Brand: HONGDA
Used for testing breaking tenacity, elongation at break of single yarn made of cotton, wool, jute, core-spun yarn etc , at thesame time including synthetic filament, textured.
Adopting high accuracy and high speed strength value measurement system, more precise tentative data. Adopt-ing high accu-racy ball screw and high performance step motor , forming low noise , steady actuation system .
Controlled by microcomputer, displayed by big LCD, supported by Chinese-English menu switch , Human-machine interactivedialog operation, multi-character input mode, showing figure, having break-off electricity saving function, printer outputs Chinese or English report forms and figure.
Standards:GB/T3916,14344; ISO2062;ASTM D2256; BS1932.Pt2;DIN53842.1, 53835.2, NF G07-002, 302, 310;KS K0409 etc .
Related Products