PANTONE GG1507 METALLICS Coated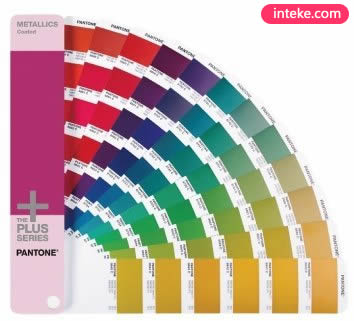 PANTONE GG1507 METALLICS Coated
Product Information
Brand: PANTONE
overview
Add luminescence to sophisticated designs!
This expansive palette of 301 exquisite metallic colors adds impact and elegance to projects that call for a refined look. Printed on coated stock, the guide identifies the ink mixing formula for each color. An additional page demonstrates the effects of a gloss aqueous coating when applied to the seven metallic base colors.
Pantone is the only internationally recognized color communication system. You can specify PANTONE Colors with confidence even if your manufacturing is half a world away.
This product includes a free download of PANTONE COLOR MANAGER Software upon product registration.
features
Broad palette of 301 colorful metallics

Each color identified with a distinct PANTONE Number

Ink mixing formulas

Seven base colors shown with and without a gloss overprint varnish

PANTONE COLOR MANAGER Software for updating PANTONE Colors in popular design applications

Includes ColorChecker® Lighting Indicator to aid in lighting evaluation
benefits
Eliminates guesswork in color selection.

Chromatic layout makes it easy to locate desired colors.

Easy–to–use and portable fan deck format

Seven base colors shown with and without a gloss overprint varnish for visualizing its affect on the color.

Easy to communicate colors by distinct number or name.

Eliminates errors in ink mixing by providing formulas

PANTONE Colors are internationally recognized for color communication and are globally available

System supported by worldwide network of PANTONE Licensed Printing Ink Manufacturers.
Related Products