PASTELS & NEONS CHIPS Coated & Uncoated(GB1504)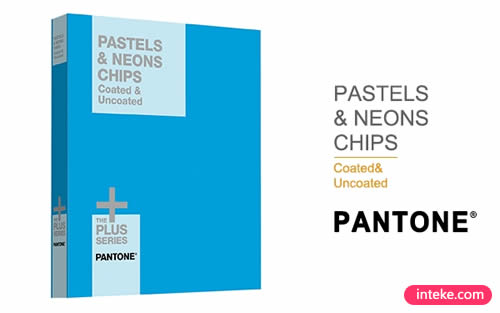 PASTELS & NEONS CHIPS Coated & Uncoated(GB1504)
Product Information
Brand: PANTONE
overview
Meet the demand for specialty colors!
The new PANTONE PLUS SERIES PASTELS & NEONS CHIPS brings together 154 soothing pastels and 56 hot neons in a convenient chip format that attaches to artwork and digital files for easy and consistent color communication. Contemporary colors, arranged chromatically for intuitive selection. Compatible with today's digital workflows. Text weight paper is used, to match popular print specifications.
Pantone is the only internationally recognized color communication system. You can specify PANTONE Colors with confidence even if your manufacturing is half a world away.
Each color is provided on an individual loose-leaf-style page containing six tear-out chips. Individual replacement pages are available, singly or as a four-pack, for replenishing frequently used colors.
This product includes a free download of PANTONE COLOR MANAGER Software, upon product registration.
features
Broad palette of 154 pastels and 56 neons

Chromatic arrangement

Each color identified with a distinct PANTONE Number

Tear-out chips on replaceable 3-ring binder pages

Text-weight paper

PANTONE COLOR MANAGER Software for updating PANTONE Colors in popular design applications
benefits
Contemporary, market-driven color palette

Easy-to-use and portable loose-leaf format

Chromatic layout makes it easy to locate the desired color

One book allows you to select a color and specify with a chip for accurate communication

Eliminates errors in ink mixing by providing formulas

Each chip provides a printing standard with colors that bleed for ease and accuracy in checking "on press"

Digitally compatible

PANTONE Colors are internationally recognized for color communication and are globally available

System supported by worldwide network of PANTONE Licensees
Related Products