Pantone Color Specifier Paper(FBP120)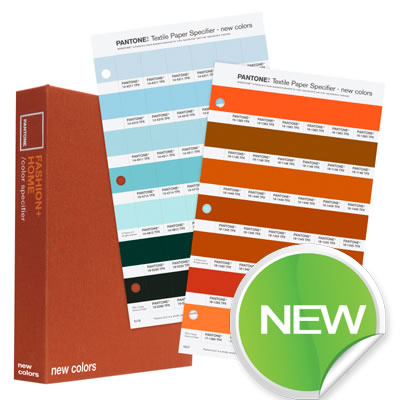 Pantone Color Specifier Paper(FBP120)
Product Information
Brand: PANTONE
Pantone code: FBP120
NOW INCLUDES ALL 175 NEW COLOURS!

A richer colour vocabulary with 2100 technically achievable shades for fashion, home and interiors featuring the most sought after hues for today and tomorrow.
· A broad assortment of nuanced neutrals and mid-tones.
· Many complex hues with greater depth and intensity.
· A wide variety of vibrant brights across all colour families.
· Subdued and smoky variations of popular choices.

Ideal for product development
Used by designers, manufacturers/suppliers and retailers working within the apparel, accessories and home furnishings markets.
Features
· Contains all 2,100 colours as paper chips chromatically arranged by colour family in a ring binder format.
· Each page contains six larger–sized tear–out chips for each colour, all in one single volume.
· The larger format provides greater visualization.
· Ideal for attaching to design sketches.
· Replacement pages are available.
· Each chip is labelled with the PANTONE 6 digit TPX reference number.
With six tear-off strips for each colour it is an ideal product to attach to design sketches for client presentations and to assist in the selection process. The use of Pantone colours easily facilitates global projects using a standard level of communication that is understood around the world.
Related Products