Custer-Fabric Circle Swatch Cutter CU-230 Manual Fabric GSM Testing Machine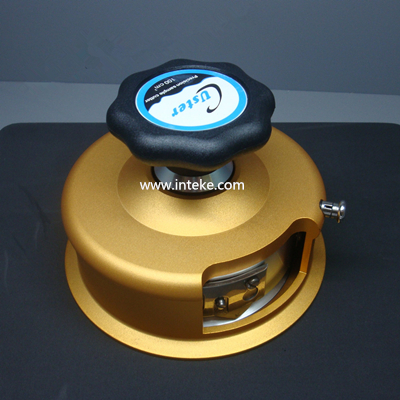 Custer-Fabric Circle Swatch Cutter CU-230 Manual Fabric GSM Testing Machine
Product Information
Brand: Custer
Custer Fabric circle swatch cutter CU-230 manual fabric gsm testing machine
Product Description
Sample cutter is importable special tool to measure gram weight for textile cloth, papers. Its characters: wide size range, high precision, easy operation.
Specification:
Brand: Custer
Original: UK
Cutting area: 100cm2
Sample diameter: 113mm
Sample thickness: <5mm
1. Aluminum surface, smooth and beautiful;
2. High speed rotation of blade driving by motor makes cutting perfect;
3. Safety device, blade won`t work unless the safely device is released;
4. Easy and fast operation, simply press the handle and a 113mm diameter fabric is cut;
5. Super-hard special steel blade (Schroder TM GERMANY), variety of fabrics can be cut easily, no adhesion phenomena;
6. Motor driven by either AC or DC.
http://www.inteke.com

To know more about this product, please send your E-mail to us: inteke@vip.163.com or inteke@gmail.com.
Related Products