Verivide CAC 60-5 color light box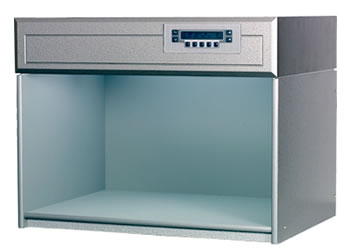 Verivide CAC 60-5 color light box
Product Information
Brand: VeriVide
INTEKE sell Color light box, Professional Manufacturer of Color light boxs, Global Leader in Color light box Solutions, Color light box Sell Offers
The consistency of the light sources in all VeriVide Colour Assessment Cabinets gives excellent viewing conditions for reliable colour critical decisions under consistent lighting.
The CAC 60-5 color light box is our smallest 5 lamp Light Box in our range and correspondingly is ideal for smaller product which require additional light source options. It should also be considered for offices and production areas where space is at a premium. The smaller size is also reflected in the price.
| Dimensions (mm) | Width | Height | Depth |
| --- | --- | --- | --- |
| Overall | 710 | 545 | 540 |
| Viewing Area | 680 | 335 | 500 |
The CAC 60-5 is fitted with 5 light sources, the first usually being D65. This is ideal for those who require two 'point of sale' light sources such as 840P15 with either 830 or Cool White in the same light box to satisfy the requirements of multiple customers. If required A or H can be supplied instead of F or A can replace F and H can be the fifth light source if both A and H are required. See Lamp Options for more information.
As with all our CAC range you can stipulate the voltage you require and can also ask for cabinets to be fitted with a Diffuser and/or Dimmers (dependant upon lamp options you select). The cabinets are paintd with a neutral matt grey, either G5574, Munsell N5 or Munsell N7.
Related Products