CAC(12) Common Color Viewer/Color viewing booths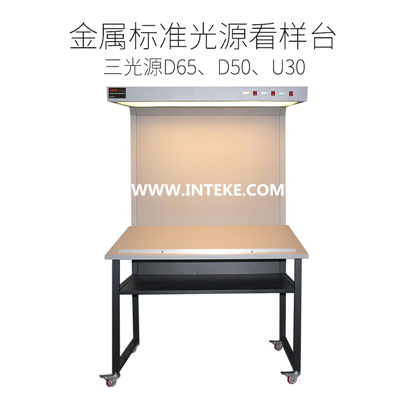 CAC(12) Common Color Viewer/Color viewing booths
Product Information
Brand: INTEKE
CAC(12) Common Color Viewer / Color Light Box / Color Viewing Cabinet
Brand: INTEKE
Model:CAC(12)-III Three Light
Common Light source: D65,D50,U30
Replacement light source: TL84, UV, CWF ,U30

CAC(12) Color Viewing Cabinet Product info
INTEKE Color Viewer is widely applies to printing industry, furnishings and color matching of the printing ink industry etc., it is a necessity for those industry to control the colors and qualities of products. This Color Viewer supplies D65, D50,U30 light sources. This machine was controlled by microcomputer, which allows the rapid conversion between each light source. The Color Viewer also had the function of display the running time of each light source.
CAC(12) Color Viewing Cabinet Light source
In different condition, the object may presents different spectrum with same color, our vision result of the colors will be differently, thereby it will affects us to judge the color accurately by our naked eyes. While according to our customer's demand, the Color Viewer ,which is the international standard, can provide the right light source you need when you check the colors, such as D65,D50,TL84,UV,U30,CWF etc.. The life-span of lamp is depends on the accumulated running time and the turn on times. When the lamp become aging, light instablebility or the two sides turn black, please replace the lamp timely, otherwise, the checking result would be effected.

CAC(12) Color Viewing Cabinet Technique Parameter
Light source: imported fluorescent lamp
36W D65 *4
36W D50 *4
36W U30 *4
Main Material: Metal
Dimension(mm): 1350L* 960W * 2160H
Desktop size(mm): 1350L* 900W
Vertical reflective board size(mm): 1300L * 900W
Related Products